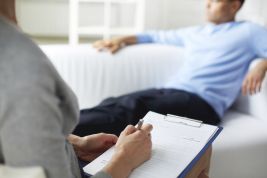 An independent medical examination, or IME, is an evaluation of an individual's physical and psychological symptoms to assess whether they are eligible for disability benefits or some form of compensation for a physical injury or psychological trauma.
Independent medical examiners, also known as IME Providers, are credentialed and certified experts who examine a patient to assess their physical or psychological health and level of functioning. Attorneys and insurance companies engage them in the context of litigation or when an injured employee files a workers' compensation claim.
IMEs are used for various purposes, including:
Utilization in personal injury litigation
Evaluating workers' compensation claims (according to the insurance company eligibility criteria)
Assessing an individual's eligibility for federal disability benefits
An individual might have to undergo an independent medical examination:
As part of litigation if an attorney requests an IME
If an insurer or self-insured employer requests an evaluation
Insurance companies, workers' compensation insurers, and self-insured employers paying workers' comp claims have a right to request an independent medical evaluation.
What to Expect During an IME
When an IME is scheduled, the applicant will receive information regarding the date, time and place for the evaluation to occur.
Prior to the evaluation, the IME provider generally receives and reviews medical and psychological therapy records pertaining to the claim at issue. These records are used to help determine how much of the individual's condition and any resulting disability are due to the current injury and how much may be due to prior injuries or trauma. This is important especially in litigation or worker's compensation cases because the employer is only responsible for the portion of the injury or trauma that was caused by or occurred during the course of employment.
During the IME, an examiner may complete the following steps:
Conduct clinical interview to collect background information on the individual.
Observe behavior and perform psychological assessments
Review the individual's previous medical records, including records that predate the injury or illness in question and compare current reports to prior reports
Interview third parties regarding the individual's injury/trauma, physical and mental health history, and past and current level of functioning
After the IME
After the examination, the IME provider will submit a report that includes the following information:
Current mental health status
Potential treatment as well as an evaluation of how likely it is that the treatment will work.
Any medical or diagnostic evidence for the individual's symptoms and possible cause or causes of any conditions
Discussion of any historic or lifestyle factors discovered that may be contributing to the individual's condition or symptoms
IME provider's opinion on whether the individual is exaggerating or fabricating symptoms
An IME Provider may offer conclusions to some of the following questions at issue, including:
Does the individual have the injury or illness they claim?
How severely injured or incapacitated is the individual?
Can the individual recover from their injury or illness?
What caused the injury or illness?
Is the individual able to work and in what capacity?
What treatment does the individual require?
Are there undiagnosed conditions or relevant comorbidities involved?
Mental Health Evaluations
When psychological injury or trauma is claimed, an IME providers must be licensed mental health professionals—often psychiatrists or psychologists—who assess whether the individual has a mental health diagnosis that is eligible for compensation or other benefits. Examiners are required to provide independent and objective evaluations. They should not be directly involved in patient care or order treatment and provide ongoing care to the individual being evaluated. A mental health professional who has previously cared for an individual may not serve as the independent medical examiner in their case.
In a mental health IME, there is no therapist-patient relationship and no requirement of confidentiality. Unlike a traditional psychiatric or psychological evaluation, the examiner's role is to assess the validity of an individual's claims of injury or disability, as opposed to providing treatment.
Who is eligible to serve as an independent medical examiner?
Eligibility to become an IME provider depends on state laws, insurer policies and criteria, or federal requirements in federal disability cases. California allows psychologists to act as IME providers and assess an individual for mental health conditions.
An IME provider must always be qualified to diagnose the condition in question. Where litigation is involved, there may be several examiners or other expert witnesses who may offer contradictory theories or conclusions. All parties involved are allowed to question the qualifications of the other party's IME provider or expert witness. Parties may also challenge the scientific basis for the opinions in the IME through a Daubert motion, which is named for the Supreme Court case that established standards for expert witnesses.
In most states, requirements to be an IME provider include:
Attending and graduating from college, medical school or an advanced graduate degree program State licensure to practice Becoming credentialed with an insurer and/or establishing a business as an independent contract independent medical examiner
All independent medical examiners should comply with state rules and their local licensing board's guidance. There are ethics hotlines available to answer questions about an IME provider's duty to patients.
Selecting the Independent Medical Examiner
The guidelines about who can select the IME provider can vary from state to state. Sometimes an individual can select their provider but, in many cases, an insurance company or self-insured employer gets to select the examiner. If there appears to be bias in the selection, an individual filing for workers' compensation or disability may want to consult an attorney to help protect their rights.
Under California state law, it states:
In any case in which a plaintiff is seeking recovery for individual injuries, any defendant may demand one physical examination of the plaintiff, if both of the following conditions are satisfied:
The examination does not include any diagnostic test or procedure that is painful, protracted, or intrusive.
The examination is conducted at a location within 75 miles of the residence of the examinee.

A defendant may make a demand under this article without leave of court after that defendant has been served or has appeared in the action, whichever occurs first.
A demand under subdivision (a) shall specify the time, place, manner, conditions, scope, and nature of the examination, as well as the identity and the specialty, if any, of the physician who will perform the examination.
A physical examination demanded under subdivision (a) shall be scheduled for a date that is at least 30 days after service of the demand. On motion of the party demanding the examination, the court may shorten this time.
The defendant shall serve a copy of the demand under subdivision (a) on the plaintiff and on all other parties who have appeared in the action.
---
Our California Offices