According to Cornell University's Employment and Disability Institute, an employer is in compliance with the Americans with Disabilities Act (ADA) should they require an employee to have a medical exam, including a mental evaluation and psychological testing as long as the reasoning for the testing is job-related and deemed an employment necessity.
Fitnessfor Duty (FFD) Evaluations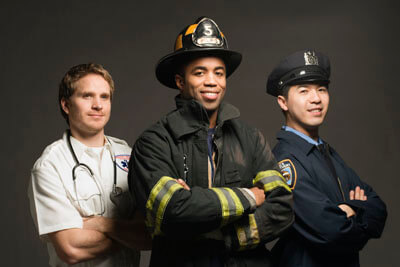 Fitness for duty (FFD) is a term for a medical assessment done when an employer wishes to be sure an employee can safely do a specific job or task. The purpose is to determine if, medically or psychologically,the employee can perform the job or task under the intended working conditions.
Employers use these tests for a number of reasons. They are commonly used to evaluate applicants to find the optimal job candidates. Employers may also assess current employees, so they can monitor the status of an individual, to evaluate areas of strength to enhance effective team building.
It is not appropriate for the employer to require specific medical findings and diagnoses from the attending health professional. However, the employer can request a fit for duty assessment for appropriate reasons as long as protocols and regulations such as the Human Rights Code are followed (e.g., the assessment is not used to rule out employment due to a physical or unrelated disability). As mentioned, the employer typically only receives one of these conclusions from the health professional: fit, unfit, or fit subject to work modifications. The last two conditions may be reported as temporary or permanent. However, it is the employer's duty to provide accommodations when possible. This duty means that the employer has a responsibility to ensure that all reasonable attempts have been made to modify the job, the job requirements, or the working conditions so that productive employment can continue in a way that is safe for the employee and co-workers. If requested, the information provided by the medical professional can include suggestions for assisting the employee. Employers may communicate concerns and follow up about the employee's status to return to work. Employers or coworkers may sometimes have witnessed an incident at work that resulted in the employee taking leave. Other times it might simply be concerns related to the gaining knowledge of legal issues outside of work, a previous or underlying psychological diagnosis or hospitalization. This is a difficult topic and there are no definite answers as each set of circumstances is unique.
Return to Work (RTW) Evaluations
Mental health issues are often behind employees' unwillingness to come back to work after a prolonged absence. Individual psychological assessments can help.
When questions arise from the proposed return to work (RTW) from injury situations, relying on the medical clearance alone that has been provided and trusting that a physician has released the employee to return to work physically and is therefore ready to resume employment may be in error.
What about situations where both injury and an incident occurred violating established conduct rules or legal statutes, which led to the employee going out on disciplinary andmedical leave?
Must the employer completely disregard the incident?
According to the EEOC, employers may hold all employees to the same performance and conduct standards. Therefore, an employer would not have to disregard or excuse the employee from any such disciplinary action but might discuss with the employee if there are any counseling or accommodations that may help prevent future violations or help to improve performance.
High-risk occupations, such as policing, nursing or security work, have much less tolerance for emotional or behavioral dysfunction than other positions. In situations in which the employee's very life, the lives of others, or the security of the general public depend on the worker being fully functional, an anxiety disorder or impulse control problem that would possibly cause some problems in an office job or trade, can effectively disable or disqualify the employee.
These heightened standards require that the employer take greater care when making decisions about returning the worker to the job. In high-risk occupations, two kinds of concerns would prompt an assessment.
The first is when there is a reason to believe that the worker may pose a significant danger to himself or others. Concerns about the worker's behavior or ability to function safely may arise from a number of sources, which must usually be directly observed or derived from credible third-party information. These behaviors may result in disciplinary action such as suspension or consideration of permanently removing the employee from duty.
The second concern focuses on whether the worker may have symptoms of a mental or substance abuse disorders that would significantly interfere with the worker's ability to perform essential job functions. Of course, this focus is not mutually exclusive from the first, in that a mental illness or substance abuse problems may very well underlie a safety-related issue.
Our Process
At Psychological Assessment Services, Dr. Tansman will take a full life history, reviewing the employees work history and medical history, then administer the indicated psychological assessments for such employment-related issues, A confidential report can then be prepared that evaluates the employees current mental health status, ability to perform or resume the employment, and recommend accommodations if indicated.
---
Our California Offices